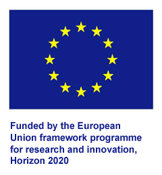 NOVEL, SUSTAINABLE MARINE BIO-SURFACTANT / BIO-EMULSIFIERS FOR COMMERCIAL EXPLOITATION (MARISURF)
MARISURF is a 4.8M euro, twelve partner, seven country collaborative grant coordinated by Heriot-Watt University. The aim of MARISURF is to exploit the potential of a library of marine bacteria, sample from the sites of oil spills and seeps around the world, and that are known to produce biosurfactants (bioSAs). The project will take bioSAs all the way through the development pipeline from discovery, isolation and purification, production optimization, through to end user valdiation.
Further details can be found on the dedicated MARISURF website  or the EU cordis website here.


EDIBLE OLEOGELS FOR REDUCTION OF SATURATED FAT
Collaborative Project with University of Edinburgh (UoE) and Unilever Research
Project Team: Georgios Dalkas (RA, HWU), Steve Euston (PI, HWU), Derek Stewart (Co-I, HWU), Robin Westacott (Co-I, HWU),  Paul Clegg Co-I, Soft Matter Group, School of Physics and Astronomy, UoE, Andrew Matheson (RA, UoE), Arjen Bot (Co-I, Unilver Research, Vlaardingen, the Netherlands)
Funded by BBSRC Diet and Health Research Industry Club (DRINC)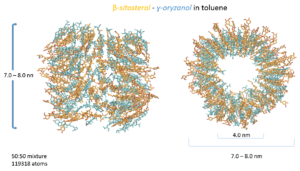 Aims: Our aim is to facilitate the development of food grade oleogels by studying and understanding some of the key technical difficulties associated with their application in foods. This includes broadening the range of potential oleogelators; understanding the role of shear in the olegelation process, and better understanding the origin of water sensitivity in oleogelation. The quest to find suitable oleogelling systems is a difficult one, however, and currently relies more on serendipitous discoveries than on robust search strategies. A deep understanding of structure-function relations of oleogelling compounds is required, to identify suitable candidates with the ability to replace saturated fats in specific applications. We plan to address this bottleneck by using molecular simulation to identify potential new olegelator molecules. The present project, if successful, will improve the scientific understanding of oleogelling mechanisms, expand the number of identified oleogelators for use in foods, demonstrate optimal routes towards edible oleogel formulation and ultimately to contribute to the lowering of saturated fats in the diet.
More details of the project can be found here.


FUNCTIONAL MYCOPROTEIN FROM THE QUORN FERMENTATION PROCESS AS NOVEL SUSTAINABLE INGREDIENTS
Collaborative project with Marlow Foods (Lead organization), New Food Innovation, Mars Petfoods & University of Edinburgh.
Heriot-Watt Project Team: Steve Euston (PI), Nik Willoughby (Co-I), Claire Munialo (RA), Kelly Stewart (RA)
This project proposes to produce and extract functional mycoproteins from the Quorn fermentation process as a sustainable, environmentally-friendly and cost-effective functional ingredient for the food and petcare industries. A current EPSRC-funded collaboration between Quorn, Heriot-Watt University (HWU) and the University of Edinburgh (UoE)(EP/J501682/1) has highlighted the unexploited potential of mycoproteins as foaming, emulsifying and gelling agents on a laboratory scale. The funding received will allow the consortium to design and assess a scalable protein extraction process from the fermentation broth and co-product according to protein purity, yield, functionality, composition and associated costs. The results obtained will then be used to investigate the technical and economic feasibility of optimising Quorn's fermentation process for functional protein production. The extracted proteins will then be characterised as functional alternatives to animal proteins, calorie-reducing agents in food products and functional ingredients in petcare formulations.
More information on this project can be found here.

STRUCTURED COLLAGEN AS A NOVEL FAT REPLACER IN HEALTHY SAUSAGES WITH MAINTAINED APPEAL
Collaborative project with Devro plc (lead organisation), Nandi Proteins Ltd, Kerry Foods Ltd., Queen Margaret University, Edinburgh.
Heriot-Watt Project Team: Lydia Campbell (PI), Steve Euston (Co-I), two RAS (TBA)
We propose to develop structured collagen and collagen processing co-products as sustainable and cost-effective fat replacer ingredients for the food industry and to formulate a novel range of fat-reduced sausage products with maintained mouthfeel and taste. This work is based on an innovative structuring process developed by Nandi Proteins (NP), which has been shown to impart fat-mimicking properties to collagen. Building on this, Innovate UK / BBSRC funding will allow our consortium to first optimise the collagen structuring process at NP and fully characterise the resulting collagen products at Heriot-Watt University (HWU). The production of structured collagen ingredients will then be up-scaled by Devro PLC (Devro) using their pilot-scale plant. In parallel the consortium will formulate a novel range of fat-reduced sausage products based on this structured collagen. The sensory and textural profiles of the formulations will be screened at HWU, and the selected products will be further assessed by Devro and Kerry Foods at their test kitchens and manufacturing facilities.
Further details of the project can be found here
INTERFACIAL ORDERING OF TRISTEARIN INDUCED BY GLYCEROL MONOOLEATE AND PGPR: A COARSE-GRAINED MOLECULAR DYNAMICS STUDY
Collaborative project with Prof. Dérick Rousseau and Dr. Nicole Green, Dept. of Biology and Chemistry, Ryerson University, Toronto, Canada
We use coarse-grained molecular dynamics simulations to study the effect of surfactant structure on the ordering of bulk tristearin at an oil-water interface. In the absence of emulsifier, tristearin acyl chains are marginally aligned normal to the interface. The surfactant glycerol monooleate (GMO), a common small-molecule monoacylglycerol (MW: 357 g/mol), preferentially adsorbs to the oil-water interface, displacing more of the tristearin as its concentration increases. The tristearin that remains at the interface is closely aligned normal to the interface. Adjacent to the interface, bulk tristearin increasingly aligns with its acyl chains entwined with the GMO acyl chain, which also preferentially aligns normal to the interface. In contrast, polyglycerol polyricinoleate (PGPR), a bulkier, polymeric surfactant (MW: 1398 g/mol for a molecule with five monomers), both displaces tristearin from the interface and reduces the alignment of the molecules that remain. We suggest that the similar fatty acid moieties of GMO (oleic acid) and tristearin (stearic acid) lead to liquid-state association and alignment, the latter of which can then serve as a template onto which tristearin crystals can nucleate. Conversely, by both displacing tristearin from the interface and reducing alignment below that of the emulsifier-free system, PGPR eliminates the possibility of tristearin interfacial crystallisation.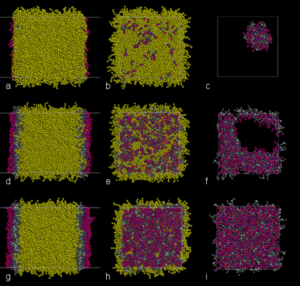 Snapshot conformations of GMO at TS-water (a,b,d,e,g,h) and air-water (c,f,i) interface after 600 ns of simulation time. Three GMO Γ values are represented: (a,b,c) 0.21 mg/m2; (d,e,f) 1.04  mg/m2; and (g,h,i) 1.67 mg/m2. Images are looking along the interface in the first column and perpendicular to one interface in the other two columns. TS molecules are coloured yellow. GMO molecules have the GOH bead coloured pink, the ester bead purple, and the acyl chain beads grey and light blue. The light blue acyl chain bead signifies the position of the cis double bond. Water beads have been removed for clarity. Conformations c, f, and i only show one of the two GMO interfaces so that holes in the GMO layer are clearly visible.
RECENTLY COMPLETED PROJECTS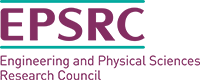 FOAMING & FAT REPLACER INGREDIENTS
Obesity related illness presents a huge financial and social challenge to Governments and health services in the UK, EU and around the world. The UK House of Commons Health Select Committee calculated that in 2002 clinical obesity cost the English economy somewhere between £3.3-3.7 billion per annum. A similar calculation in 2006 by the EU commission estimated that between 59 billion Euros and 236 billion Euros per annum or 7 28% of the total healthcare budget of the member states was spent on the consequences of obesity related illness. It is estimated that by 2050 obesity will affect 60% of the UK population. If this problem is not addressed it will result in an unprecedented and possibly unsustainable drain on healthcare resources in the UK. Tackling this huge problem will require a multi faceted approach, not least of which will be attempts to modify the eating behaviour of large parts of the population. Food manufacturers have been proactive in this respect by developing a range of low or reduced fat foods to replace less healthy alternatives. However, reduced fat foods at present have low uptake by consumers and make little profit for industry. Market studies show that consumers will not choose healthier food and drink products that have inferior taste or mouth feel to the less healthy equivalent. In this study we aim to develop protein-based ingredients and enabling technologies for the formulation of foods with reduced energy density while providing stability and mouth feel that are equivalent or improved compared to the original versions. We will use a multi-scale approach that aims both to understand the microscopic role played by novel fat replacers and emulsifiers, how these will impact on structure at the colloidal level, and how this determines texture in the whole food. This will allow us to broaden our specific approach into a general strategy that can be applied to a wider range of food products.
More information on this project can be found here.


OPTIMIZATION OF THE QUORN FERMENTATION PROCESS FOR THE PRODUCTION AND EXTRACTION OF FUNCTIONAL MYCOPROTEIN
This project proposes to assess the technical and commercial feasibility of producing and extracting functional mycoprotein from the Quorn fermentation process. This process is based on the conversion of starch into protein by the fungus Fusarium venenatum. The resulting mycoprotein is currently solely used for the production of Quorn's food products. However a current collaboration between Heriot-Watt University (HWU) and the company showed that mycoprotein extracted from the fermented broth on a laboratory scale displayed outstanding foaming, emulsifying and gelling properties, highlighting their potential use as commercial functional proteins.
More information on this project can be found here.

Novel Method for the Detection of Aflatoxins
Collaborative project with Edinburgh Biosciences.
Heriot-Watt team: Lydia Campbell (PI), Steve Euston (Co-I), James Hughes (RA)
Aflatoxins occur in a wide variety of foodstuffs in all parts of the world and are a major concern given their acute toxicological effects in humans. Edinburgh Biosciences Ltd and Heriot-Watt University have agreed on a collaboration to apply novel developments in spectroscopic design to investigate aflatoxins. Using the latest developments in Light Emitting Diode (LED) and interference filter technology, the partners seek to develop a low-cost, easy to use, portable spectrometer designed to test for aflatoxins in situ.
The proposed instruments will provide the sensivity required (ppb) to determine the presence of aflatoxins below the Maximum Residue Levels required by the EU which has the most stringent requirements of any regulatory body.The instrument is intended to screen for the presence of aflatoxins at all stages in the supply chain, from the farmer to the final producer.
By the end of the project, EBS and HWU expect to have developed a prototype instrument, tested in field trials of a variety of different raw materials.
More information on this project can be found here.

Novel spectroscopic measurements for agri-food systems
Collaborative project with Edinburgh Biosciences.
Heriot-Watt team: Lydia Campbell (PI), Steve Euston (Co-I), James Hughes (RA)
Edinburgh Biosciences Ltd and Heriot-Watt University have agreed on a collaboration to apply novel developments in spectroscopic measurements to the agrifood sector. Narrow wavelength sources will be coupled to newly designed wedge interference filters to develop instruments allowing either rapid single wavelength measurements or wider wavelength scanning in the UV-visible spectral range. These instruments will be used to analyse target food systems and processes of interest to the agrifood sector, in particular dairy products and brewed and distilled products.
The focus of the measurements will be to determine changes in absorbance or fluorescence spectra obtained from such samples. Of particular interest are changes in peak structure, shape and ratios over narrow wavelengths. The relationship among such changes and underlying changes in the samples/process involved will be investigated.
By the end of the project, EBS and HWU expect to have developed prototype instruments for field testing and a suite of core measurement procedures tested for wider deployment to other materials/processes of interest across the sector.
More information on this project can be found here.